---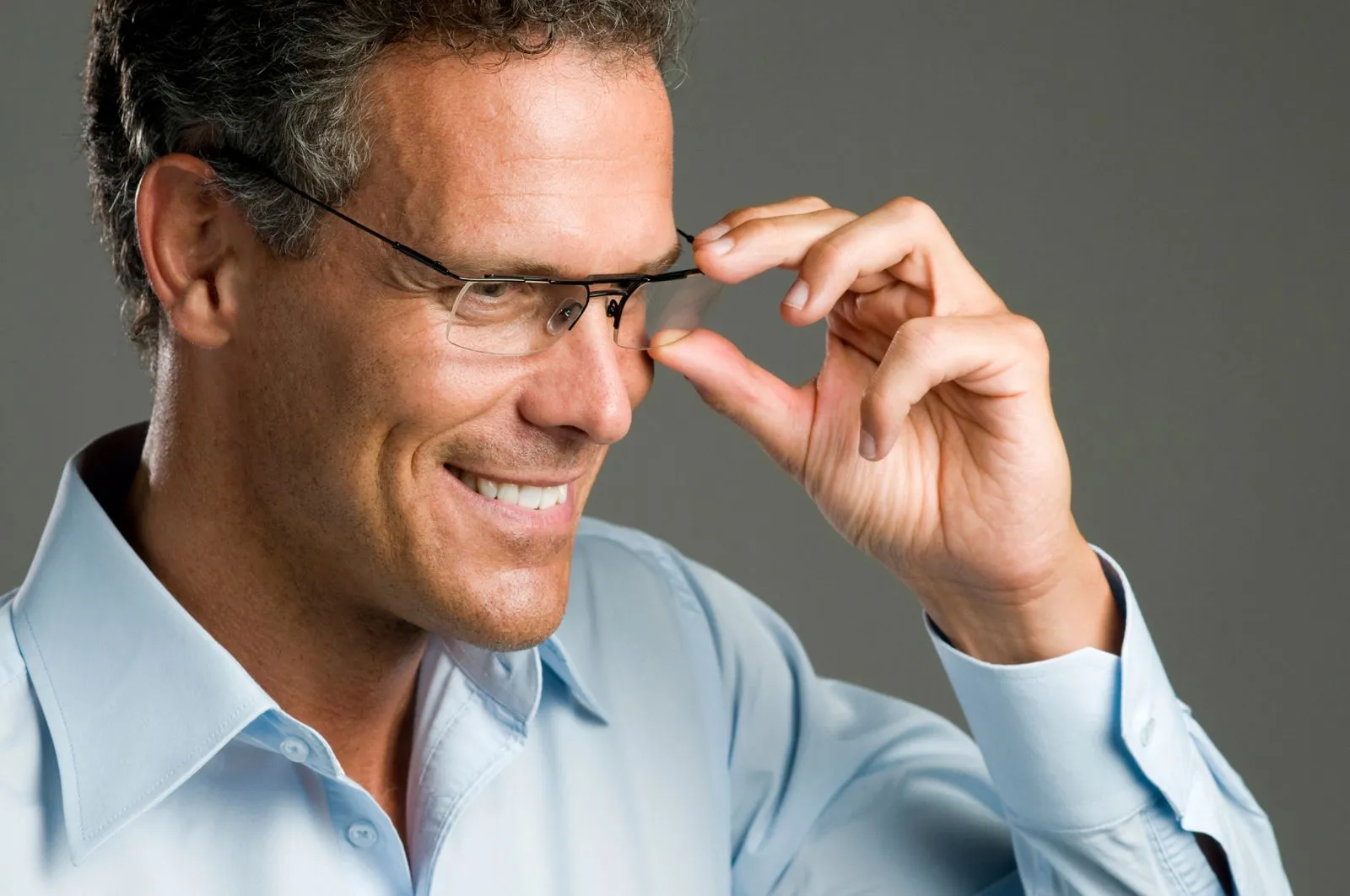 Whether you've grown tired of your old frames or are in need of an updated lens prescription, Eye Site is your one-stop shop for men's eyeglasses in Houston. We pride ourselves in carrying a wide selection of men's frames so you can find options that reflect your unique personality and sense of style. Our team understands the importance of choosing the right eyeglasses, which is why our experienced opticians are always happy to help you select a pair to suit your style and budget.
Popular Men's Frame Shapes and Styles
We generally recommend shopping around for frames based on your face shape, whether it is round, oval, square, or heart-shaped. If you are not sure what your face shape is or need help selecting frames to complement it, don't hesitate to ask one of our professional opticians for help. This is one of our many areas of expertise! We typically encourage our customers to select frames that best complement and balance out their facial features. For example, if you have a square face with sharper angles, we may recommend round frames to soften out your features.
No matter what shape or style of frame you may be looking for, we have plenty to choose from. We carry everything from traditional square and round shaped frames to bolder options. Whether you're looking for something classic and traditional or a little more funky and modern, you'll always find a wide selection of shapes, styles, colors, patterns and materials for men of all ages. From basic plastic or metal frames to rimless and even titanium frames, let us help you make the right selection.
Name Brand and Designer Options
We understand that everybody's budget and style is different, which is why we carry a large range of brand name and designer frames. From inexpensive options to higher-end options, we've got you covered. Some of the more popular designers we carry include:
Adidias
Hugo Boss
Kenneth Cole
Lindburg
Nike
Oakley
Paul Smith
Ray Ban
All of our designer frames are available in both prescription and non-prescription options. If you happen to see a designer frame elsewhere that we don't carry in our office at this time, simply write down the product number and we'll get it custom-ordered for you.
What to Expect From Our Katy Glasses for Men
When you buy your Katy glasses for men through Eye Site, you can always rest assured that you're getting a competitive price and quality-made glasses. When you pick up your glasses from us, you'll also enjoy a free protective carrying case so you can take care of your glasses and avoid damage from every day wear and use. Of course, if your frames ever bend out of shape or need a little bit of repair, simply bring them into our office and we'll get it taken care of. And of course, each of our frame styles come with a wide variety of lens and material options.
Schedule Your Appointment Today for Men's Glasses in Katy, TX
Our goal is to make the process of shopping for new eyewear as enjoyable and stress-free as possible. If you're in the market for men's glasses in Katy, TX, or if you're simply overdue for your annual eye exam, feel free to give us a call at (281) 644-2010 (Katy location) or (713) 984-9144 (Memorial location) to request an appointment with us. We accept all major insurance plans and are happily taking new patients.